Is there any better way to start the day than with a freshly brewed espresso? Just the thought of deep rich coffee is enough to get me out of bed! Whether you're an espresso, cappuccino, or latte drinker, everything is more bearable after that first sip.
But what if you don't want to manually weigh and tamp coffee grounds, or time your espresso shots? What if you just want to press a button and get great quality coffee? That's where you need the best super automatic espresso machine like the Breville Oracle Touch.
Now, you could opt for a single-serve coffee machine. But then you're tied into one coffee brand which isn't ideal if you love to try new coffee beans or already have a favorite. In this case, you need more flexibility over the espresso brewing process.
This is where fully automatic espresso machines really excel:
Freshly ground coffee beans, perfectly brewed, and straight to your cup. One button, zero hassle – happy days.
To get this ease for yourself, read our top picks and super automatic espresso machine reviews to see which one is best for you.
So to help you make the decision, we've put together this list of the best machines you can get right now alongside our detailed reviews, pros, and cons. Armed with this information you can take your home coffee experience to the next level.
1. Breville Oracle Touch: Overall Best SuperAutomatic Espresso Machine
The Breville Oracle Touch is a serious piece of espresso engineering.
This is very possibly the best home coffee machine you can buy. And it kinda needs to be with the price tag.
You will still feel like a barista whilst using this multi-functional super-automatic espresso machine.
To brew your coffee, you need to move the portafilter – which has already been dosed and tamped for you – from one part of the machine to the next. Plus, you operate the milk frothing wand yourself. Although it can be programmed to create the right balance of milk/foam for your preferred espresso coffee drink which is a fantastic feature.
The touchscreen comes with 5 pre-programmed coffee options from espresso to flat white to latte. Or, you can program your own perfect coffee from a dizzying array of settings.
So, this super-automatic coffee machine from Breville will satisfy anyone who loves to get right into the settings. As well as those who just want a great cup every time.
It's a seriously big and heavy machine. Although it does come with a cool feature that allows you to lift it up onto some wheels to move it around your countertop without herniating a disc. It also takes 7 minutes to warm up and is a bit loud.
These things might seem like deal-breakers. But the Breville Oracle Touch espresso machine is a brilliant piece of kit that perfectly bridges the gap between a simple push-button machine and the flexibility to fiddle with settings. There are 45 grind settings with is a level almost beyond belief for a super-automatic.
If you can afford it, buy it. Buy it now. You will be so happy you did.
2. Philips 3200 LatteGo: Best Super Automatic on a Budget
The Philips LatteGo 3200 delivers a lot for a great price.
It's aimed at the casual coffee drinker who wants to swap out their daily café habit for home coffee making. And it seriously delivers. It's incredibly easy to use and clean, plus the button layout means the instructions can be safely ignored without issues.
What makes this a particularly impressive super automatic espresso machine is the inclusion of a flat ceramic burr grinder. That's incredibly rare at this point, even if it is a bit loud to use.
The milk foam works nicely for cappuccino and latte. Our only issue is that it's a little too dense for a cappuccino. It also adds the espresso after the milk for cappuccino, which is confusing. But it's definitely still a cappuccino.
The milk system being so easy to clean is a huge plus. This follows the general theme of ease of use that Philips has focused on with the LatteGo 3200.
As an entry-level machine, it offers quality coffee with minimal effort. This is what we want at the lower price bracket so it gets our vote. Plus, it is regularly discounted from $1000 to $800 throughout the year for an even better bargain.
3. De'Longhi Dinamica (ECAM35020W): Best for Black Coffee Drinkers
DeLonghi has been in the coffee making game since 1993. But it's only recently that they've moved towards making more high-end espresso machines and they really deliver at all price points.
If you're a black coffee drinker, like me, then paying for an automated milk system is a bit pointless. This is what makes the De'Longhi Dinamica a great choice as its focus is on the unadtulared coffees like espresso, lungo, iced coffee, and drip style coffee. But it does have a manual milk frother in case you need an emergency cappuccino.
Having one machine that can cover all your black coffee needs means there's no need to store multiple different brewers and a manual grinder to make your favorite drinks. Instead, just push a button and go.
That said, the drip style coffee isn't brilliant. The different brewing methods for drip and espresso are just too different for the machine to compensate for. But the option's there if you want it.
The grinder is a little noisy too, but these are small issues. Overall, the Dinamica will brew a better espresso at this price point than almost any other superautomatic machine. What's not to love?
4. Jura Z10: Best Super-Automatic Espresso Machine if Money is No Object
Every option in the Jura coffee machine range is incredible. All they do is make high-end super automatic espresso machines and they make them very, very well. There's a lot to be excited about – the only downside to buying a Jura is the hefty price tag.
The Jura Z10 is the latest offering from the Swiss brand and they've knocked it out of the park once again.
With this machine, you get a stunning array of options for coffee, including 8 cold brew options. The latter are actually brewed at room temperature over a short period of time so not "true" cold brew. But the Z10 automatically adjusts the grind and brew time to deliver the distinctive smooth cold brew flavor. Or, simply add ice if iced coffee/iced latte is more your thing.
To really add the "super" to super-automatic, you can also control the Jura Z10 via Jura's smartphone app – J.O.E. Doing so makes navigating the options and saving your favorite drinks much simpler. But no matter how you make your espresso, the quality is always stunning. As you would expect.
Everything from looks, design, to build is top drawer. But going top drawer means top dollar which is the main, and arguably only, downside.
If you're looking for a great super automatic machine to make loads of different coffees, this is The One. As long as you can afford it.
The best super automatic coffee machine money can buy? This is it.
5. Saeco Xelsis Super-Automatic Espresso Machine
The flagship of Philips' Saeco superautomatic espresso machine range, the Xelsis (SM7684/04) aims to be the ultimate coffee companion for your home.
It comes with 15 pre-programmed drinks options, plus various customization settings. You can also set up 6 profiles so everyone can save their own personal favorite coffee choices.
Pretty much everything you'd want to customize about your coffee can be: if you can think it, you can do it. Some of these changes are done with a nice visual "coffee equalizer" that is designed to look like the equalizer on a sound system.
The ceramic burr grinder is very high quality, quiet, and comes with 12 grind settings.
The milk container comes as a separate unit that can be stored in the fridge. This is handy, reduces waste, and makes cleaning easier – cleaning is something Saeco has made a real effort to make easy.
Generally, the Seaco Xelsis super-automatic espresso machine has all the bells and whistles you'd expect at this price point.
In the negatives, this machine isn't as insanely customizable as the Breville Oracle Touch. And the water filtration system makes the coffee slightly less flavorful. Although it's debatable if this is noticeable to most palates.
Overall this is one of the best automatic espresso machines that will almost certainly improve your daily coffee routine.
6. Jura Giga 6
The Jura Giga 6 is the ultimate luxury dual boiler super-automatic espresso machine. It's like if Iron Man built a coffee machine. Your espresso drinks can be customized to a level well beyond what most people can tell the difference between.
Having this fully automatic machine on your countertop makes a statement.
Not only does it makes brilliant coffee. But it also allows you to tinker with every possible bit of the espresso brewing process which is very cool:
As well as grind size, you can select the proportion of coffee beans from each of the two bean hoppers. This allows you to easily blend your own coffee if you like from your whole bean coffee choices.
Are most people going to use all these features? Probably not. But it's incredibly cool to have them available to you.
It looks great too, even though it is a behemoth of a machine. So, you need to have a good amount of available space.
It even has A.I. and machine learning built in to better customize your drinks over time based on your selections and preferences.
There are only 2 downsides:
Yes, the price is one. And the other is that all these extra features mean extra maintenance.
Money-wise, the Jura Giga 6 isn't worth the extra over, say, the Breville Oracle Touch. However, if you're looking for a top-end espresso coffee machine for the office or you're not worried about the price tag, then this is the Rolls-Royce of coffee makers. That is the perfect analogy too:
Rolls-Royce doesn't make cars that are better than the competition in terms of value for money. But there's something about owning one that can't be quantified.
7. Gaggia Babila
The Gaggia Babila could be the ultimate compromise coffee machine for many households.
If you're torn between wanting total control over the process and having total ease of coffee brewing, this is the one. Each of the 8 pre-programmed drinks (all the big hitters you'd expect) are simply laid out alongside the option for automatic milk frothing. So, the casual user will have no issues getting what they want.
For those of us with a bit more knowledge and desire for control over our espresso shot and milk, there are lots of fun settings. Alongside the ability to manually froth your milk, there are also 15 grind settings, 5 dose settings, and 2 pre-infusion settings – so there's a lot of control in your hands.
Then there's the Espresso Plus system. This is a dial on the spout that allows you to control the espresso flow rate as it's being extracted. All of these features combined mean you can get some incredible results if you're willing to put in the effort.
Dual boilers are also a rare feature on super automatics and, in this machine, they really help make the coffee better.
The drawbacks are the old-fashioned user interface and that it's more complex to adjust all the settings than on those with an app or touchscreen. This, combined with the price, pushes the Babila down our list of the best super automatic espresso machines.
8. Jura E8 Espresso Machine
Here we have a sleek, modern design, packed with technology aimed at getting the best out of your coffee beans.
The Jura E8 is a "one-touch" coffee lover's dream, especially if you prefer a modern design.
This machine is aimed more at anyone looking for a simple bean-to-cup experience with fewer customizable options. Instead, the Jura E8 packs in a truly remarkable number of abbreviated technologies:
IPBAS – Intelligent Pre Brew Aroma System
PEP – Pulse Extraction Process
It all sounds very impressive. And if you like that sort of thing, then great. But do they improve the coffee quality? Well, that part is up for debate. But the E8 does make excellent coffee so maybe it's best not to worry too much about it.
For us, the E8 is the best Jura espresso machine. But it does fall at the higher end of the price scale.
However, it also comes with 6 coffee options, each with 8 strength options. Plus you can play with the milk volume, water temperature, and shot volume. So you can easily get your preferred beverage exactly how you like it.
The only downside is there is only one boiler, so there is a slight delay between brewing coffee and foaming milk. This is not ideal if you're looking to make a few milk-based drinks at the same time. And, at this price point, you'd expect a double boiler system.
The Jura E8 automatic coffee center has a stepless grinder. In theory, this means infinite settings but it's not actually a huge range for you to choose from. But for most people who mainly want to alter the strength and amount of milk, it's brilliant.
9. Gaggia Brera
If you're looking through this list of the best super automatic espresso machines and despairing at the cost, Gaggia has the answer:
The Gaggia Brera is often under $500, which is an absolute bargain for this kind of espresso machine. Ok, so it maybe isn't the best looking machine in the world and the user interface is quite dated, but these are small issues at such a knocked down price.
What you do get is a nice ceramic flat burr grinder, some good options for customizing your espresso, and it's simple to operate. All this leads to a decent shot of espresso being pulled with little effort from you.
The milk frother is also powerful and can generate a good microfoam, but it does rely on you doing it all yourself. This isn't for everyone but it's also not that complex so, for us, it's not a deal breaker.
You can play with the strength and grind size, though there aren't many options for either. But you will definitely get an enjoyable espresso or lungo from the Brera with your perfectly foamed milk to add if you wish.
For this price, the Gaggia Brera really delivers. If you currently have a single serve machine or are just starting out on your super automatic journey, this is a great upgrade.
10. De'Longhi Magnifica XS
De'Longhi has several fantastic super automatic espresso machines in their range. But the Magnifica XS is remarkable for the value for money it offers.
Similarly priced to many high-end semi-automatic espresso machines, the De'Longhi Magnifica XS offers you some control. You have flexibility over the grind size, dose, and shot length whilst keeping the "touch of a button" ease of a super-automatic machine.
You can alter the strength by turning the dial on the front of the machine. Or, by pressing down the buttons, you can adjust the volume of water used. Plus, the grinder has a knob on the inside of the bean hopper with 13 settings.
There is also a steam wand to foam milk with a "cappuccino tip". You need to manually foam the milk but it works pretty well and isn't particularly complex. The removable brew group makes cleaning easy. Although the auto-rinse function will keep it running smoothly on a day-to-day basis.
Overall, it's a very good super-automatic espresso machine that ticks a lot of boxes without breaking the bank. It's an excellent choice for anyone who is looking to make life a bit simpler but isn't too worried about "dialing in" their perfect shot.
11. Gaggia Anima
Gaggia makes a plethora of super-automatic espresso machines to suit all requirements. The Anima is their entry-level model and does a very respectable job for the coffee novice who wants a bean to cup machine that won't break the bank.
Quality products that are simple to use are what Gaggia is known for. And the Anima fits nicely into that category.
This is a good option for you if you:
Want a super automatic machine but are not worried about customizing your coffee
Don't have lots of space
Don't want to spend a fortune
Think of the Gaggia Anima more like a single-serve espresso machine. But with the added benefit of not being tied to a brand of coffee. So you have complete freedom to explore the world's best espresso beans.
Sure, it's much more expensive than single-serve machines. But it benefits from a double boiler system and will brew better coffee too.
The Gaggia Anima super automatic espresso machine comes in a fully black plastic exterior. If you want something sleeker, the Gaggia Anima Prestige is predominantly stainless steel (with some plastic) – but it will cost you more too.
Often called a bean-to-cup machine, at just one touch of a button, you can enjoy true barista-level coffee. The espresso drinks produced are as easy to make and consistent as possible. They truly are SuperAutomatic – they do everything for you, automatically.
At just the press of a button, the machine will grind and tamp the perfect amount of ground coffee. Then, it will pour the perfect length of coffee, at the perfect temperature. Every. Single. Time.
All you have to worry about is pressing the right button. And keeping your super automatic coffee machine topped up with coffee beans, water, and milk.
So, it kind of makes sense as to why there are so expensive. And also why they're so desirable. They are your own personal plug-in barista – feel free to write the wrong name on your cup too.
Let's do some math:
Say you grab a coffee from your local coffee shop every day for around $4. So that's $4, 5 days a week, 50 weeks a year. That adds up to $1000 dollars a year on coffee. Now multiply that by the 5-10 years your super-automatic machine would last.
That's quite a saving, even on an expensive machine.
Plus you get to show off the best bean to cup coffee machine on your countertop. And you don't have to wait in queues. Nor are you limited by the bean and milk choices in your local coffee shop or performance variation in the baristas who happen to be working each day.
So, whilst fully automatic espresso machines do come with high price tags, they are definitely investment pieces that will save you time and money in the future.
To help save some pennies, you could look for a refurbished super automatic espresso machine from our list.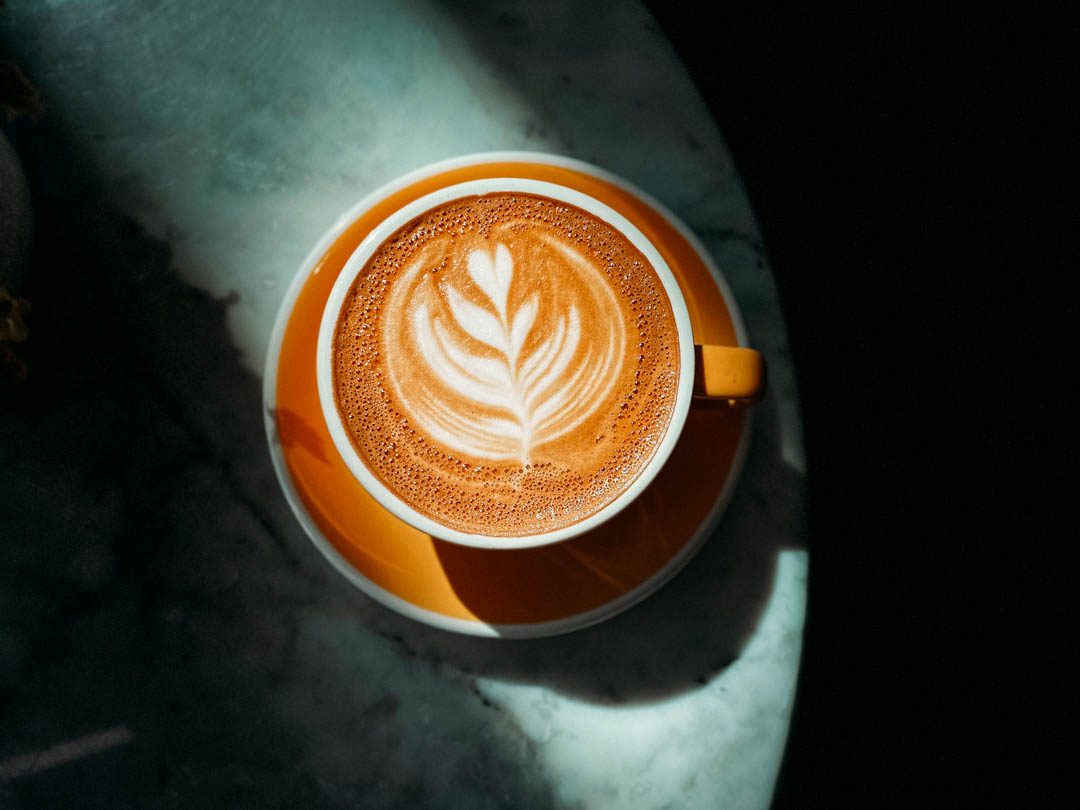 Jura
Jura is a Swiss coffee machine company that only makes superautomatic espresso machines. They exclusively produce top-of-the-range machines with very easy-to-use interfaces and a boatload of technology built-in.
Their range starts around $1000 and goes up well past $5000 for some machines that are better suited to busy offices rather than your home.
So, if you want a beautifully designed, easy-to-use, and extremely high-quality super automatic espresso machine then Jura is for you. Just as long you can swallow the price tag.
De'Longhi
De'Longhi is an Italian company that has been making coffee machines since 1993 – so they kinda know what they're doing. Recently, they pivoted to being more of a high-end super automatic brand, moving away from the entry-level machines that used to dominate their lineup.
The result has been a lot of excellent espresso machines at great prices. Whilst they often prioritize function over form and maybe use more plastic than you'd like, they do make great coffee at very reasonable prices.
The cheapest De'Longhi super automatics start around $700 which is great value for this type of machine.
Psst… Want to see how DeLonghi measures up to Jura? Check out our comparison guide by clicking here.
Saeco/Philips
Saeco and Philips are two names for the same company:
Philips bought Saeco in 2009 and uses this brand for their high-end super-automatic machines. The improvement to Philips espresso machines has mostly been due to the influence of Saeco in the manufacturing process.
When you buy a Saeco espresso machine, you can expect high-quality. But, most likely, high prices too. However, it's their commitment to quality engineering makes them a firm favorite across the espresso world. They're a bit sleeker looking than De'Longhi machines and packed with features too.
They also focus on making everything as easy as possible, including cleaning. We're big fans of this and it's a big reason they're so popular.
Gaggia
Gaggia is another Italian espresso machine maker that has been in the game for a long time – since 1947. Their super-automatic selection is steadily growing and they have one thing that many people crave: lots of stainless steel in their designs.
Gaggia seems less interested in "gimmicky" features such as touchscreens. Instead, they focus more on creating easy-to-use machines that produce quality espressos.
This means they don't always look as great as some other options and the buttons can look a little dated. But they're good where it counts and they offer good value for money.
See how Gaggia measures up to Jura in this comparison guide.
Breville
The Australian company Breville is much newer to espresso machine making and has gone in a slightly different direction from these other top brands:
They don't make many "super automatic" espresso machines. Instead, they focus on classic designs with portafilters and giving the user maximum control.
This makes them firm favorites with serious espresso nerds who want to control as much of the process as possible.
From their super-automatic offerings, you get a dizzying level of customization and are often able to take the reigns yourself, if so desired. They're not cheap machines by any stretch but the classic looks and focus on user input make them great for espresso obsessives.
Well, that all depends on what you're looking for.
What Type of Coffee do you Drink?
Flat white? Espresso? Latte?
Depending on your usual coffee order, the first thing you need to do is ensure that the machine you buy makes the type of coffee you want.
And, maybe it goes without saying, but if you don't drink espresso-based drinks, an espresso coffee machine isn't right for you!
If you're a black coffee drinker, whilst your guests might be impressed by your many milky coffee options, it's not worth paying the extra just for milk frothing.
If you love your milky coffee, you will want to make sure you can adjust the milk foam levels so it's just right. Most super-automatics will have an automatic milk frother, but some have a separate milk wand. For total ease, you want one that's built-in.
How Many People Will Use it?
Will you be making coffee just for 1? 2? Or, maybe the whole office?
Some machines only have one boiler so it takes time to switch from coffee to milk. This is slightly annoying if a few people all want to make a cortado or cappuccino in the morning.
However, if it's just for 1 coffee drinker then paying extra for an espresso machine that can do 2 drinks at once is a bit redundant.
At the other end of the spectrum, if your super-automatic will be caffeinating en masse, it needs to be up to the task. In this case, you will need one of the heavy lifters near the top of the market. Take note of the water tank capacity too to save you running back and forth to the faucet to re-fill.
How Much Control do you Want?
Are you just looking to press the button and go? Or are you an amateur barista looking to perfect every aspect of your coffee drinking experience?
You can get an excellent espresso for less than half the price of some of the top-end machines if you aren't interested in playing with it.
But if you want to adjust everything from grind to water temperature, you'll have to spring for something a bit more advanced. Check out the machine's programmability and available customization options if this is you.
Check the Quality of the Grinder
If there's one thing that will take a mediocre coffee to a great one, it's the quality and consistency of your grinder. So it's one of the first things you should look at.
There are many different types of coffee grinders but on super-automatics, you will most likely see stainless steel conical burr grinders. Although some will be ceramic burrs. Stainless steel can get hot while grinding which can damage the flavor of the beans. Ceramics avoid this problem but the burrs are brittle and can chip, destroying the grinder.
We recommend prioritizing a stainless steel burr grinder as they generally don't grind fast enough to damage the beans with heat.
You should also check how many grind settings the machine has, and what setting the manufacturer recommends you start on. We find you almost always have to grind finer than the standard setting so there needs to be room for adjustment there. There's no use having 15 grind settings if they recommend starting on the second finest setting.
Every espresso coffee machine on this list puts up a strong argument for the top spot. But, the overall winner for us has to be the Breville Oracle Touch. The quality, ease of use, and customization make it second to none.
But, the price tag of your bean-to-cup machine has to be a consideration. As a more affordable super automatic espresso machine, we love the Philips 3200 LatteGo. Or, if you are looking to impress and money is no object, you will be blown away by the Jura Z10.
Take the time to consider what features you really need before taking the plunge. Buying the best super automatic espresso machine doesn't come cheap, so you want to make sure your machine is perfect for you and will stand the test of time. So use each espresso machine review here to weigh up your needs to what it offers.