The small Central American country of Costa Rica has a lot to be proud of. And pretty high on that list is Costa Rican coffee.
Sandwiched between Nicaragua and Panama, Costa Rica boasts an idyllic tropical paradise awash with rich rainforests, stunning mountains, and amazing wildlife. But, it's more than just a dream holiday location – the coffee grown in Costa Rica is some of the finest in the world.
Coffee growing isn't new to Costa Rica. In fact, coffee has been the primary crop here for longer than any other Central American country. And, as a result of excellent government support and protection, they have built a well-deserved reputation for the highest quality coffee.
So if you haven't tried Costa Rican coffee yet, what are you waiting for? Read on as we dig into everything you need to know about these delicious whole coffee beans. Find out where to buy them, how to brew them, and what to expect.
This article may contain affiliate/ compensated links. As an Amazon Associate, we earn from qualifying purchases at no additional cost to you. For more information please see our disclaimer here.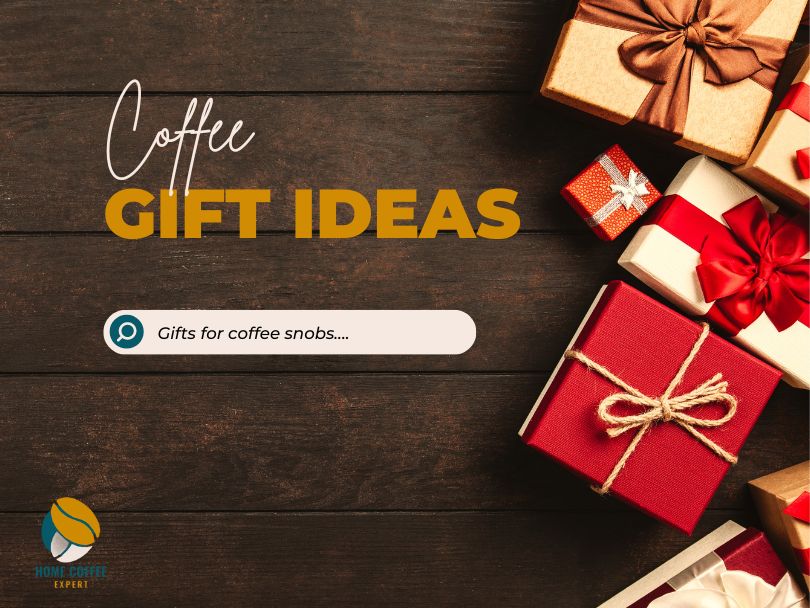 The holidays are coming. Which means stressing over the perfect gift is here too.
But stress no more. We've put together a list of all the best coffee gifts to please even the most discerning of coffee lovers in your life.
Check out our guide if they're on your 'nice' list. Or maybe be 'naughty' and buy something for yourself!
Image
Product
Details
Café Britt – Costa Rican Origins Bundle

Medium roast
Bundle of 3 single-origin coffees

Volcanica – Costa Rica Peaberry

Medium roast
From Tres Rios
Flavors of honey, lemon, almond

Equator Coffees – Santa Rosa 1900

Light roast
From Tarrazú
Flavors of white peach, tahini, sage, caramel

Artifx Cafe – Deep Cloud Forest

Blend of Light and Medium-Dark roast
From Monteverde, Central Valley
Flavors of vibrant sweet fruit

Café Monteverde – Light Roast Coffee

Light roast
From Monteverde, Central Valley
Flavors of citrus, nuts, sweet chocolate

Java Planet – Costa Rica Single-Origin Coffee

Dark roast
Costa Rican blend
Flavors of chocolate, caramel, light citrus
Each region has its own microclimate offering variations in altitude, humidity, and temperature. The result is distinct, unique differences between the green coffee beans of each area.
CENTRAL VALLEY
Central Valley (or Valle Central) includes the capital city of San José, making it the most populated coffee growing region of Costa Rica. You will often see the area divided into the sub-regions of San José, Heredia, and Alajuela.
It is in this region that the Costa Rican coffee industry began.
You can expect a balanced cup of coffee from the Central Valley with hints of chocolate and fruit flavors. Thanks to the three volcanoes located here, the region has incredible, rich volcanic soil. Plus, there is a defined wet and dry season which helps with harvesting and processing the green coffee beans.
WEST VALLEY
Coffee farmers were amongst the first people to settle in the West Valley region (Valle Occidental) in the 19th century. Due to its size, the region can be subdivided into 6 smaller areas, centered around the cities of San Ramon, Palmares, Naranjo, Grecia, Sarchi, and Atenas.
The city of Sarchi lends its name to a particular variety of Bourbon coffee called "Villa Sarchi". This is a dwarf variety of Bourbon Arabica that produces red fruit and high-quality specialty coffee beans.
In terms of climate, West Valley is pleasant year-round. In Naranjo, you will find the highest-altitude coffees famed for being some of the best single-origin coffee beans available. But, throughout the region, there are many exceptional coffees grown offering subtle peach, vanilla, and honey flavors.
TARRAZÚ
Tarrazú has a very long history of producing top-quality coffee. In fact, it's so good that it was common for coffee grown outside Tarrazú to be labeled as Tarrazú coffee, just to increase its price.
This Costa Rican coffee region lies just to the south of the Central Valley and is home to the country's highest coffee farms. As a result, the coffee cherries develop more slowly, producing very high quality coffee.
The area benefits from a very dry harvesting season and produces coffee packed with flavors of chocolate, orange, and dried fruit.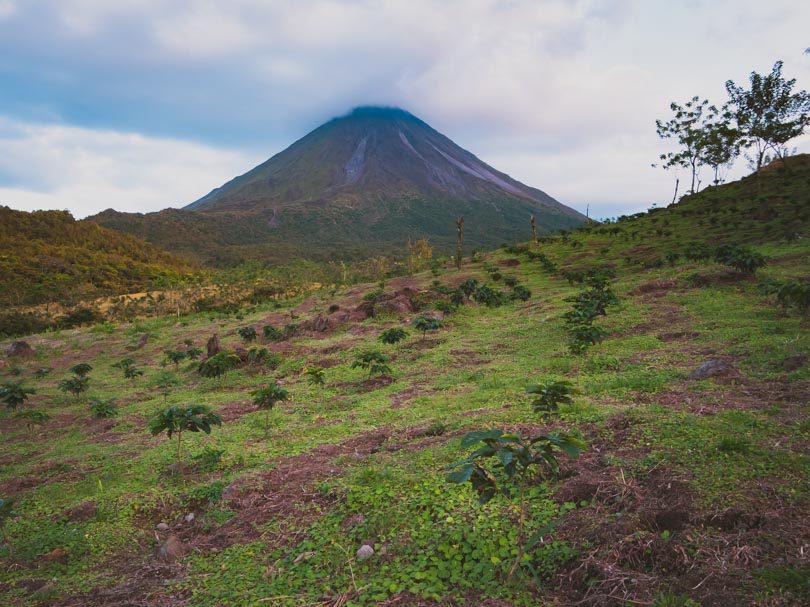 TRES RÍOS
Located just to the east of San José, Tres Ríos is one of the smaller regions in Costa Rica.
Historically, the area was very remote so it struggled with access to infrastructure. Now, they're struggling with land being sold to build housing so coffee production is declining each year. Soon it may even disappear entirely as a coffee-growing region.
Until then, the coffee will be grown in the lush soil, enriched by the nearby Irazú volcano. The end result is a delicious cup of coffee with delicately balanced acidity. In fact, the simple elegance earned the region its nickname – "the Bordeaux" of Costa Rica.
OROSI
Moving slightly further east again we reach Orosi. With over 100 years of coffee-making history, Orosi is another region known for growing superior coffee beans.
The region is further divided into 3 sub-regions, each located at different points along the valley – Orosi, Cachi, and Paraiso.
BRUNCA
In the very south of Costa Rica is the tropical coffee region of Brunca. The area is further broken down into 2 cantons (a subarea of the provinces): Coto Brus and Perez Zeledon.
Coto Brus borders Panama and was, after WW2, settled by a combination of Italian immigrants and Costa Ricans. This region depends almost entirely on coffee growing for its economy.
Perez Zeledon, on the other hand, was established by farmers moving away from the Central Valley region in the late 19th century. Here, they mostly grow Caturra or Catuai varieties of coffee.
TURRIALBA
Turrialba has less defined wet and dry seasons than most of the other coffee regions in Costa Rica. This results in an earlier harvest and sometimes multiple flowerings per year on coffee trees.
However, the relative unpredictability of rainfall can cause issues with harvesting and coffee production. Therefore, very high-quality coffees are fairly scarce in this region.
GUANACASTE
In the northwest of Costa Rica lies Guanacaste. This province covers quite a large area but with relatively little of it is actually planted with coffee. Instead, it is mainly used for cattle ranching and rice growing.
That said, Guanacaste still produces a relatively large amount of coffee. But, as most of the region is on the rolling flatlands at low altitudes, it is rare to find top-tier coffee from this region.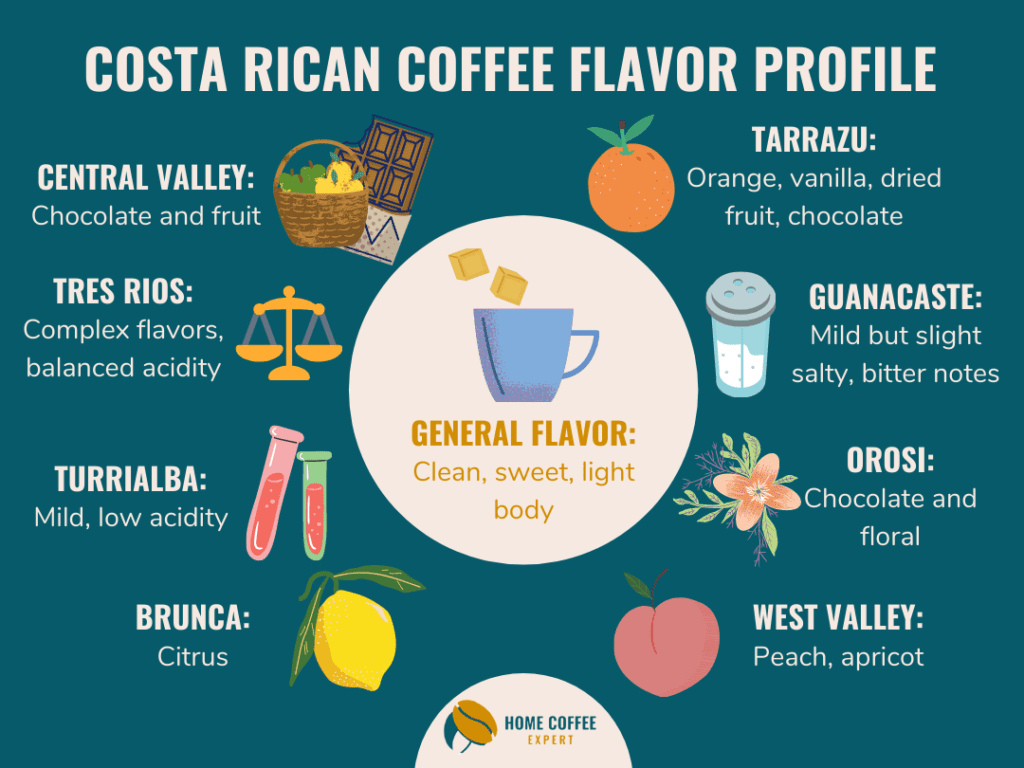 Generally, Costa Rican coffee tastes clean and sweet with a light body.
Now, as there is an increased focus on single-origin coffee, the beans from each region are sold and marketed on their own, celebrating each area's unique flavor profile. But, no matter which region you buy from, you can expect great tasting coffee from Costa Rica.
Many of the best coffees in Costa Rica are grown in Naranjo, part of the West Valley region. Coffee from Naranjo and Tarrazú share similar characteristics. They are generally bold and acidic, with notes of orange, vanilla, dried fruit, and chocolate. Throughout the rest of the West Valley, the whole bean coffee has more of a peach and apricot flavor.
Coffee from the Central Valley is more balanced in style with a noticeable honey aroma. Flavor-wise, you can expect chocolate and fruit notes.
Tres Rios produces several high-quality Costa Rican coffees. They are amongst the most complex coffees, displaying delicately balanced acidity as a result of the volcanic soil found on the farms.
Both Guanacaste and Turrialba produce milder, softer styles of coffee with lower acidity.
Whereas Orosi produces some of the smoothest drinking, well-balanced cups of Costa Rica coffees that are packed full of intense chocolate and floral notes. Coffee from Brunca, on the other hand, displays more citrus notes.
Every one of these choices will give you a feel for this country's coffee production skills. But, no matter what your choice, we recommend buying whole bean coffee rather than pre-ground coffee. Grinding your own coffee allows you to get the most out of your delicious single-origin coffee.
Café Britt Costa Rican Origins Bundle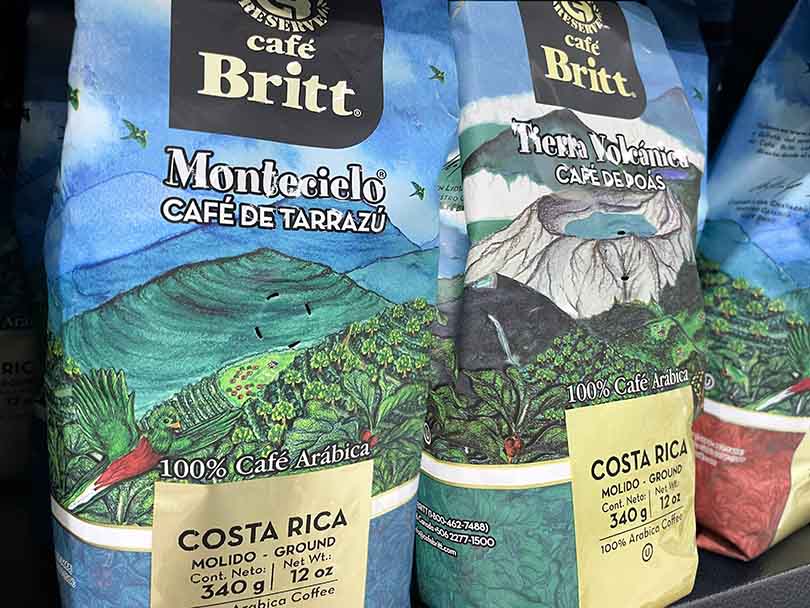 What to Expect:
Roast Level: Medium Roast
Region: One bag from each of Tarrazú, Tres Ríos, and Poás (Central Valley)
Varietals: Catuai
Processing Method: Washed
Tasting notes: Chocolate and grapefruit; plum, all-spice, and orange; earthy complexity and lemon
Important notes: Café Britt is one of the most instantly recognizable Costa Rican coffee brands, found throughout the country. Their coffee is roasted at source to maximize the amount of money remaining in the local economy
Are you looking to try Costa Rican coffee beans for the first time? If so, the best way to do this is to dive into the regional variations of this premium coffee powerhouse.
This is where the Café Britt Costa Rican Origins bundle shines:
The bundle includes 3 medium roast coffees – one from each of Tarrazú, Tres Rios, and Poás in the Central Valley. Trying them all will give you a real sense of what Costa Rica brings to your coffee cup. Plus, it will help you determine the perfect region for your tastes.
Café Britt is kind of a big deal in Costa Rica – it's impossible to visit the country without seeing them everywhere. What makes this bundle some of our favorite single-origin Costa Rican coffee beans is their commitment to improving the lives of the people they work with.
All of the 100% Arabica coffee beans are picked, roasted, and packed in Costa Rica meaning the maximum amount of money goes directly into the hands of those working hardest on the ground.
As a company, Café Britt is certified carbon neutral and they also work with NGOs and environmental groups to ensure Fair Trade and sustainability within their supply chain. So not only does their coffee taste incredible, but they're doing incredible things too.
Volcanica Costa Rica Peaberry
What to Expect:
Roast Level: Medium Roast
Region: Aquiares Estate, Tres Ríos
Varietals: Peaberry
Processing Method: Washed
Tasting notes: Honey, lemon, almond
Important notes: Peaberry coffee is rare and this is a great example from a single estate that takes great care over their coffee beans – they are shade-grown and Rainforest Alliance Certified
Peaberry coffee is a biological fluke that carries a premium price tag. In around 5% of the crop, only one seed develops rather than the normal two. This means it doesn't have to split the resources with a twin and develops a finer flavor profile. But it has to be painstakingly picked by hand as there's no guarantee of their existence in the harvest.
This incredible offering – Volcanica Peaberry – hails from the Tres Ríos region. It brews a bright and zippy coffee with delicate citrus and sweet fruit notes.
As the name may suggest, all Volcanica coffee is grown in volcanic soil, rich in nutrients. Across their coffee range, Volcanica has a reputation for selling the freshest-tasting coffee. And their high-quality, single-origin Costa Rican Peaberry coffee is no exception. It is grown at an altitude of 5,200 feet and the complexity of the coffee growing conditions really shines through.
This coffee is Shade Grown and Rainforest Alliance Certified, so you can enjoy your cup of joe knowing the environment is being protected too.
Equator Coffees – Santa Rosa 1900
Equator Coffees are committed to doing things the right way. They work directly with smallholder farms to bring you only the highest quality specialty grade coffee. They are a certified B corporation leading the way in sustainable practices as coffee roasters and as a company more generally.
This particular offering comes from the Santa Rosa 1900 farm which is owned by two brothers – Luis and Oscar Ureña. The farm is affectionately named for its altitude of 1,900 meters above sea level (6,230 feet).
A combination of the high altitude, careful honey processing at the La Lia mill, and dedication to quality yield this delicious Costa Rican coffee. Once brewed it offers sweet, balanced, and complex yet delicate flavors of white peach, tahini, sage, and caramel.
It's pretty darn special.
Artifx Cafe Deep Cloud Forest
What to Expect:
Roast Level: Dual Roast of Light and Medium-Dark
Region: Monteverde Conservation Area, Central Valley
Varietals: Caturra and Catuaí
Processing Method: Washed and Natural
Tasting notes: Vibrant sweet fruit
Important notes: All of the artwork used by Artifx (like on their coffee bags) is by Monteverde native, Ana Ovares
Grown in the high-altitude forest of the Monteverde Conservation Area, Artifx Deep Cloud Forest coffee is a unique offering. It is a rare combination of two processes and two roasts, blended after the roasting process takes place. This gives the whole coffee beans a bold, complex flavor that balances sweet fruit with fresh, vibrant notes.
Artifx Café donates a portion of its profits to support conservation efforts and development projects in the region. They also utilize the Direct Trade model to ensure a fair wage is paid to the Costa Rican coffee farmers.
This great coffee is the best of both worlds. Not only does it taste delicious, but it also focuses on all the right things to sustainably support the Costa Rica coffee industry.
Café Monteverde Light Roast Coffee
What to Expect:
Roast Level: Light Roast
Region: Monteverde Conservation Area, Central Valley
Varietals: Caturra, Catuaí and Venice
Processing Method: Washed
Tasting notes: Citrus with sweet almond and chocolate notes
Important notes: An association of 18 families who have been growing coffee in the Monteverde region for over four generations
Next up is a great Costa Rican coffee brand that comes from the same high-altitude, cloud forest as the earlier Artifx Cafe.
The Monteverde area is special thanks to its rich coffee farming history and unique ecosystem. Over four generations of knowledge and hard work have gone into your bag of coffee beans. The area sits along the volcanic Tilaran Mountain Range where winds from the Caribbean Sea condense into clouds when they reach the dizzying altitude of over 6,000 feet asl.
This offering from Café Monteverde is a great choice if you're a light roast coffee fan or if you love the pour over method like Chemex or Hario V60. Either way, you will get a full feel of the terroir of Costa Rica.
With this coffee, you can expect light citrus and nutty notes with some delicate sweet chocolate. Overall, it's a beautifully balanced and vibrant coffee.
This whole bean coffee is roasted at source in Costa Rica. Now, in terms of consuming fresh roasted coffee, this isn't ideal although they will get it to your door within 10 days of roasting. But it does ensure that as much money as possible stays within Costa Rica with the farmers and workers who worked hard to create this coffee. This alone makes these coffee beans worth buying – the great taste is just an added bonus.
Java Planet Costa Rica Single-Origin Coffee
Java Planet focuses on organically grown coffee and environmental sustainability. But they don't compromise on great flavor to do so.
Their dark roast Costa Rican coffee is milder on the acidity with a bit more heft in the chocolate, vanilla, and dried fruit flavors. If you prefer a bolder style of coffee in general and are looking to try out the coffee of Costa Rica for the first time, then this Java Planet coffee is an excellent place to start.
To really bring out those big bold flavors, we recommend brewing this coffee in a French press.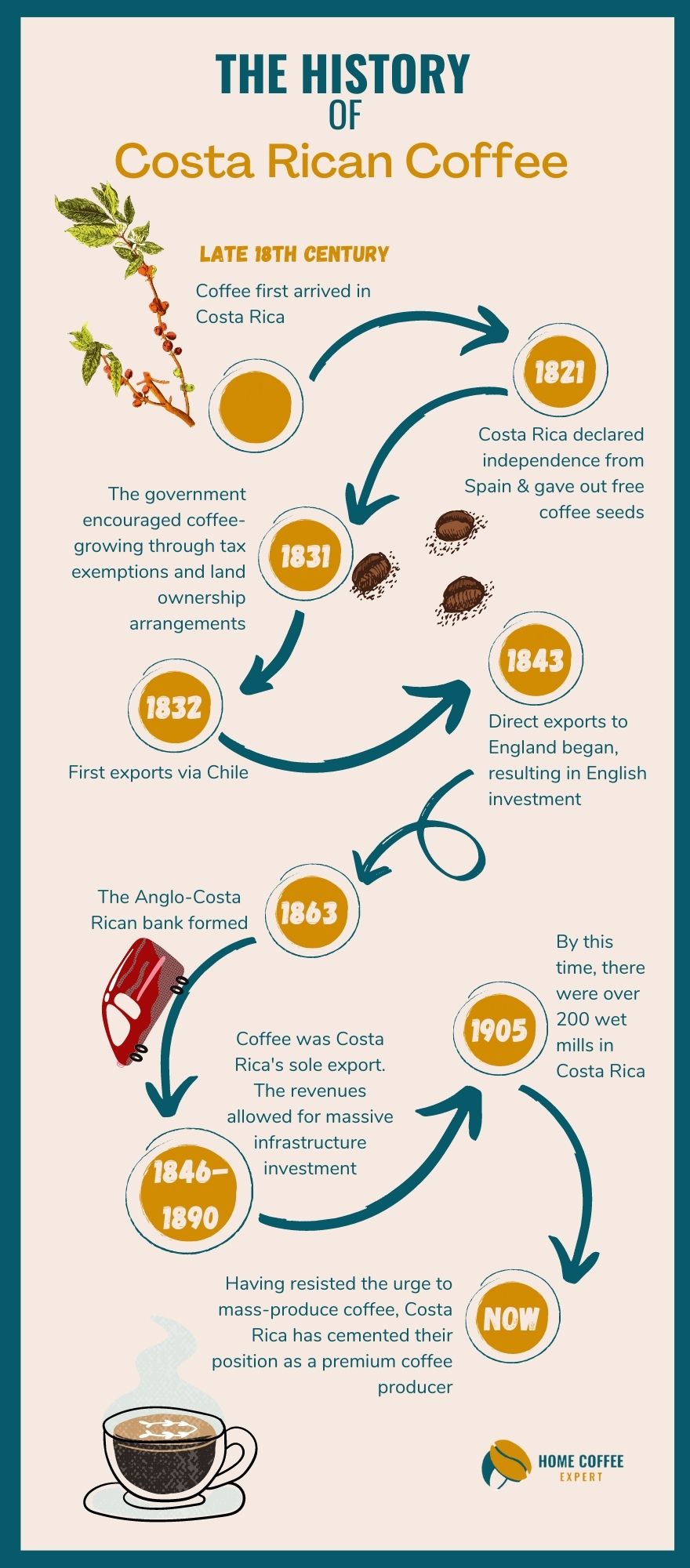 Coffee first arrived in Costa Rica in the late 18th century. It immediately took hold in the rich volcanic soil and tropical climate. Then, when they declared independence from Spain in 1821, the government gave away free coffee seeds to encourage people to plant coffee. At the time, there were already around 17,000 coffee trees in Costa Rica.
The Costa Rican government continued to encourage coffee farming through tax exemptions. And, in 1831, they decreed that anyone growing coffee on fallow land for 5 years could claim ownership of that land.
In the beginning, only a very small amount of Costa Rica coffee was exported – mostly to Panama. But in 1832 the first real exports started.
Direct exports to England began in 1843 causing an influx of English investment. This resulted in the formation of the Anglo-Costa Rican Bank in 1863, providing finance and allowing the coffee industry to grow.
For almost half a century, from 1846-1890, coffee was Costa Rica's sole export. The revenue from coffee exports drove massive infrastructure projects and allowed Costa Rican coffee merchants to charge a higher price than other nations.
By 1905, there were 200 wet mills used for processing coffee in Costa Rica. Washed coffees achieved higher prices as it was thought to add quality to the finished product.
The only limiting factor to the Costa Rican coffee industry was geography. As coffee continued to spread outwards from San José, farmers were constantly looking for new land to grow coffee on. But not all land in Costa Rica is suitable for growing coffee trees.
Costa Rica resisted the trend towards higher-yielding varieties towards the end of the 20th century. Their coffee trade has always been built on quality which has paid off in the long run.
In fact, the strength of their coffee exports is the reason that San José was one of the first cities in the world to have electricity, alongside the likes of New York and Paris.
Over the years, they have implemented numerous policies to protect the Costa Rican coffee industry and its workers. This has included distributing free coffee seeds, lowering taxes, and allowing farmers to claim unused land when used for coffee farming.
In 1933, they created the Institute for the Defence of Coffee. Maybe a bit over the top but their job was to stop large coffee companies from exploiting small coffee farmers by cheaply buying their cherries, processing them, then selling them on for huge profits. To do this, they limited the profits that large processors could make. Just imagine trying to do this with big tech companies today!
A version of this Institute still exists today – the Instuto del Café de Costa Rica (ICAFE). ICAFE has wide-ranging involvement in the coffee industry, funded by a 1.5% tax on all coffee exports. They run experimental research farms and promote Costa Rican premier coffee globally.
Thanks to the high value attributed to the coffee of Costa Rica, and their commitment to the workers, labor is attracted from neighboring countries of Nicaragua and Panama. Whilst coffee farming is still a poorly paid job, at a minimum of $2 per basket, the immigrant workers receive more than they would at home.
In 1989, the Costa Rican government banned the planting of Robusta coffee beans due to their perceived lower quality. However, Robusta is much more resistant to climate change and pests so they lifted the ban in 2018.
Despite the ban being lifted, the majority of Costa Rican beans are the highest quality Arabica coffee. So, you can still expect a complex, full-bodied cup of coffee, packed full of flavor.
That said, if you are visiting Costa Rica you may be surprised by the quality of java you receive in local cafés and restaurants. All of the good stuff is exported, leaving only the lowest-quality coffee behind for local consumption.
In the late 2000s, there was a dramatic increase in "micro-mills". Coffee farmers were investing in processing equipment, giving them more control over their coffee beans. This has led to a huge increase in single-region and even single-farm Costa Rican coffee.
Now, the modern coffee market focuses on traceability and regional variation. This is good news for Costa Rica, cementing its position as a premium coffee producer. Plus, it gives farmers much more control over their own crops from the farm to your cup.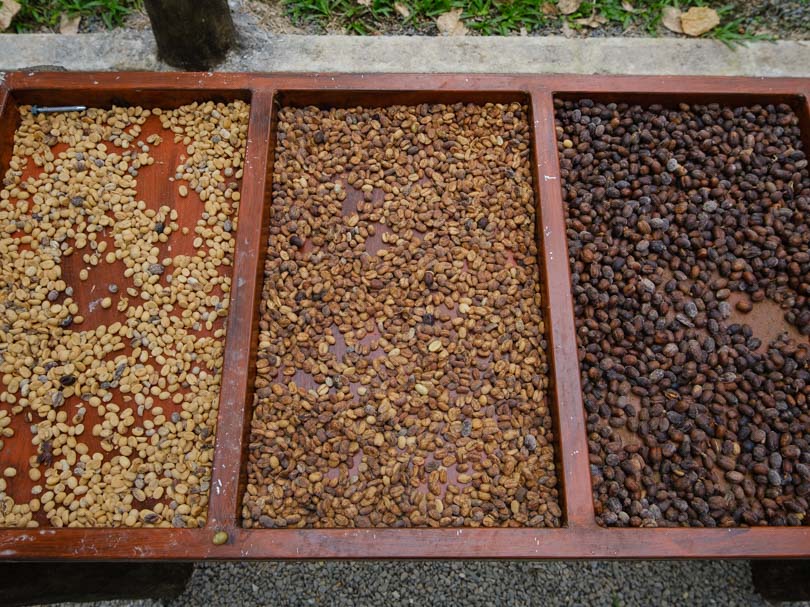 WASHED PROCESSED COFFEE
Washed coffee has a very clean flavor profile, emphasizing the flavors within the seed and showing off the individual terroir. This is the most common method globally and most Costa Rican coffee is washed.
NATURAL PROCESSED COFFEE
Natural (or dry) processing is the original way to process coffee. Today, it is predominantly used in coffee producing countries where water can be in short supply. These coffees have a more powerful fruity flavor and a well-balanced, syrup-like body. However, they aren't loved by coffee nerds as they don't show off the individual flavors of the terroir in the same way as washed coffee.
HONEY PROCESSED COFFEE
Honey processing originated in Costa Rica. The Costa Rican coffee growers were forced to get creative when they faced a water shortage and poor climatic conditions for natural processing.
When the cherries are de-pulped, only part of the fruit around the bean is removed. This leaves behind sticky mucilage, also known as honey. Generally, the more "honey" left on the bean, the more intense and fruity the coffee. But too much, and there's the risk of them over-fermentation and rotting.
HOW DOES HONEY PROCESSING AFFECT THE COFFEE FLAVOR?
Essentially, the more mucilage that is left on the seed, the fruitier and sweeter the coffee you will get. To help explain the variations, honey processing is further broken down into four main types:
White Honey: With White Honey coffee, 80-100% of the mucilage is removed from the seed. This makes it the closest to washed processed coffee as possible.
Yellow Honey: Yellow Honey coffee has 50-75% of the mucilage removed.
Red Honey: Red honey coffee is getting close to the "natural" processing style. It is quite dark in color once dried. 0-50% of the mucilage is removed. Coffee beans that fall anywhere between white and red honey will be milder with a more fruit-forward taste profile than washed coffee. But they will still be delicate and clean. The acidity tends to be muted in these coffees but they will still have great balance.
Black Honey: With the black honey process, only the skin and a very small amount of mucilage are removed from the coffee beans. This produces a punchy, super sweet, and fruity coffee bean, perfect for espresso.
Psst.. Do you want to know more about coffee processing?
Take a deep dive into all the different coffee processing methods and how they affect the flavor of your cup of coffee.
So, no matter what type of coffee maker you have to hand, you are on to a winner. If you are still toying between a couple of options, the following are our favorites:
POUR OVER
The pour over method works best with medium or lighter fresh roasted coffee. So, if this roast style is your favorite or if you've found a light roast Costa Rican coffee that you love, then brewing coffee this way will emphasize the overall coffee bean flavor and bright, crisp, sweet notes.
VANDOLA
The Vandola was created in 2015 by Costa Rican coffee enthusiast Minor Alfaro. He wanted to create a brewing device that created a bright and aromatic coffee but could also keep the coffee warm for 30-45 minutes.
Basing his design on the Chemex, he created the Vandola. With a similar hourglass shape, it uses the same brewing method, filters, and coffee ratio as Chemex. But the use of pottery for the carafe means better heat retention for the brewed coffee.
There is also an air hole in the carafe for better oxygenation, allowing the coffee aromas to fully develop. And the spout makes for easy pouring.
Just like the Chemex, the Vandola is a beautiful coffee maker that can function as an ornament as much as a coffee brewer.
ESPRESSO
Whilst any coffee beans can, technically, be used to make espresso, you really want some good quality medium roast espresso beans to hit that sweet spot. And for good quality, you can't go wrong with coffee from Costa Rica. Pulling a Costa Rican espresso will deliver a full-bodied shot with a pleasant sweetness.
FRENCH PRESS
The French Press is not only a simple way to enjoy coffee, but it is also a great way to bring out all the flavors of your chosen coffee beans – particularly medium to dark roast Costa Rican coffee beans. There's a reason it is a fan favorite amongst baristas and home coffee experts alike.
Read Next: The Ultimate Guide to French Press Coffee | French Press Ratio Calculator
CHORREADOR
If you find yourself wondering how Costa Ricans enjoy their coffee and want to bring some Costa Rican coffee culture to your home then the Chorreador is your answer.
The Chorreador is a brilliant low-tech brewing method that will transport you to the streets of Costa Rica, sipping coffee with the locals. Essentially it's a drip coffee maker, sometimes referred to as the "coffee in a sock" method. We promise, there are no socks actually involved. Instead, a cloth filter is suspended above your cup.
As coffee makers go, they're really easy to use, fairly cheap, and sustainable as you can re-use the filters.
The resultant cup of coffee from a Chorreador will be full-bodied. Plus, it nicely shows off the rich chocolate and fruit flavors of Costa Rica coffee.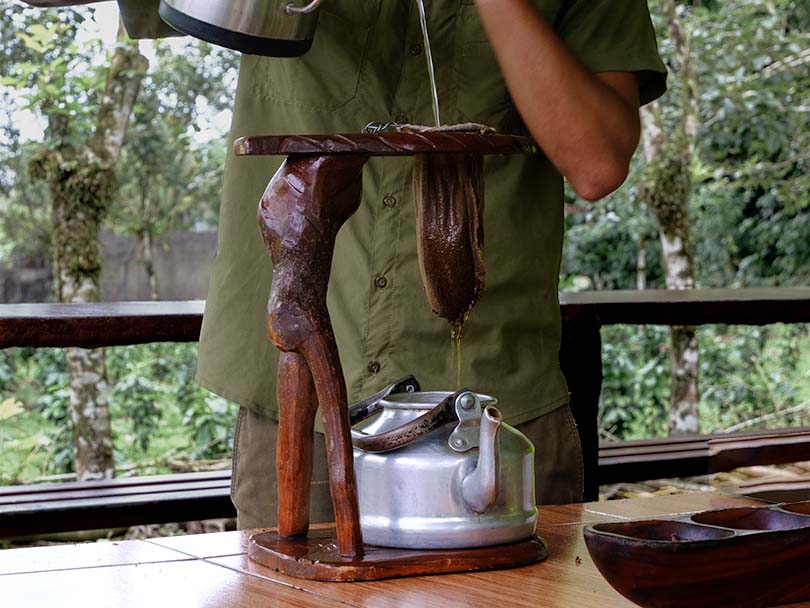 As a direct result of good investments, governance, and research, Costa Rica is one of the best coffee producing nations worldwide. It retains this position despite only producing 1% of the world's total coffee.
The continued success of Costa Rica's coffee industry is down to the Institute del Café de Costa Rica. And, over the years, the increasing tourism trade has provided another income stream for the coffee industry.
All in all, the future is very bright for Costa Rica's coffee farmers. As consumers continue to look for top quality, the bright acidity and sweet flavors of Costa Rican coffee continue to win over new fans. We hope you will be one of them!
You Might Also Like
Naming your new furry friend is a tall order. But if you love coffee as much as your pup, get inspired by one of these Coffee Names for Dogs

The Kyoto Latte is an incredible addition to the coffee world from % Arabica's flagship store in Japan. Discover what makes it so special